Le site gallo-romain des Cars est en libre accès toute l'année. 
An exceptional Gallo-Roman site
Les Cars is one of the most remarkable archaeological sites in Corrèze. Between moors and forests, a villa and two temple tombs tell us a story almost 2000 years old. The identity of the owners is unknown. But is this the most important? Take, for example, the site is defenseless and displays excessive luxury: surprising, isn't it? probable sign of a long period of peace and wealth…
There are surprises for everyone, young and old, history lovers, curious about construction techniques, agriculture, water management, religious rites, heritage, puzzles … and even hygiene! Thus, throughout the visit, the Cars site tells us about us almost as much as about the Roman imperial period. And then there is a small sunny terrace café with a view of the Plateau de Millevaches!
Another way to introduce the site is to listen to the very complete podcast (French only) of radio Vassivière. Let's listen it !
One of the 15 amazing sites of Corrèze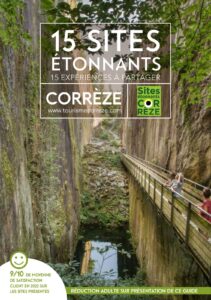 Le Plateau de Millevaches est une terre où randonner est un plaisir sans concession ! Le journaliste du Figaro est passé par les Cars : lisez l'article ci-dessous !
Pour randonner au départ des Cars, consultez notre page dédiée aux activités.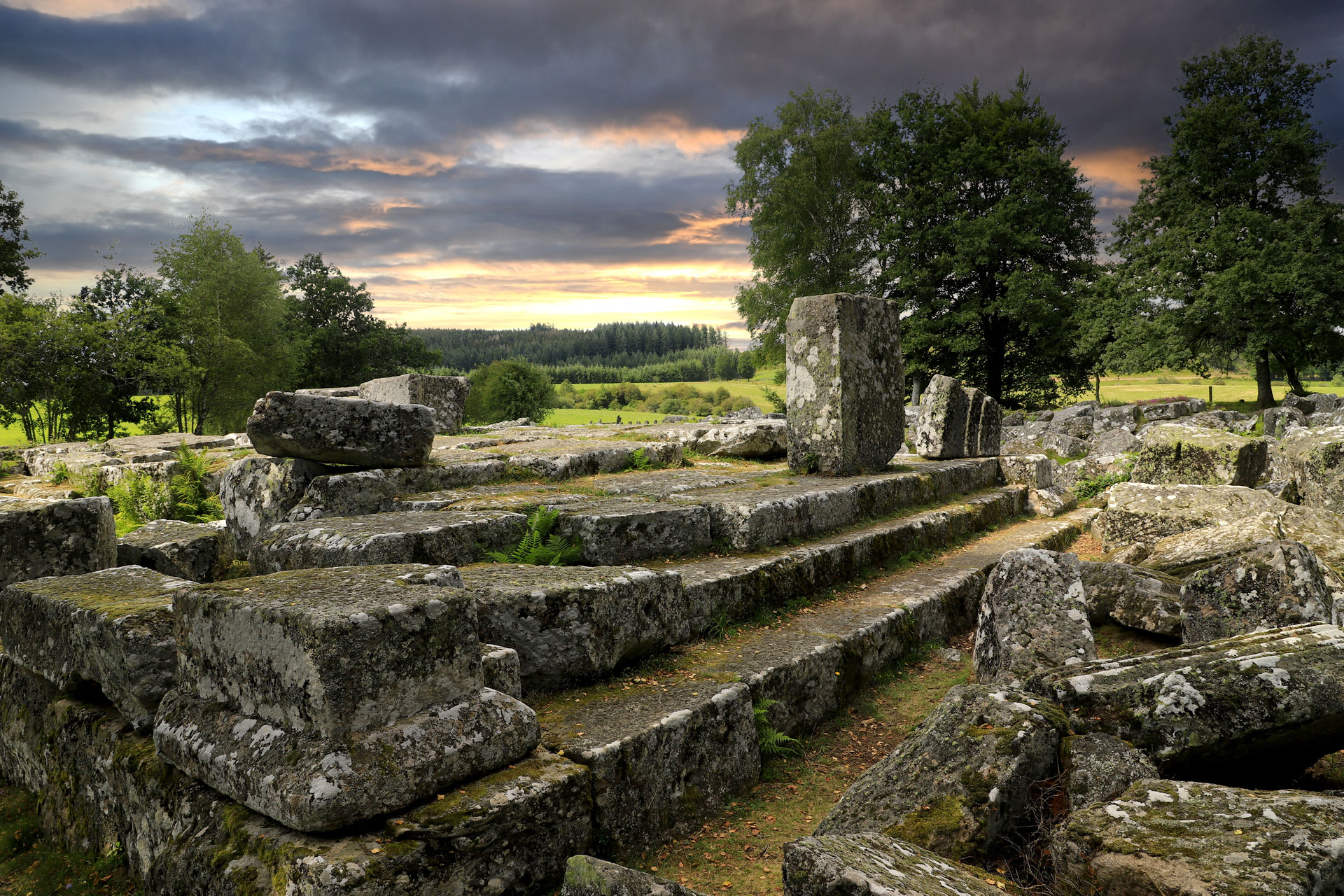 Two funerary monuments, built with stones cut from the local granite and assembled with metal staples. The chaos of stones that we see today is due to voluntary dismantling a very long time ago.
Remains of a luxurious villa, près du ruisseau. Dans ces traces du passé se dessinent une salle de réception luxueusement décorée, des bains privés, une imposante réserve d'eau creusée dans un bloc de granit qui donne son nom au site archéologique : le Bac des Cars.
Explanatory panels on Gallo-Roman construction techniques, to be read on the path leading from the mausoleums to the villa.
Every day from July 2nd until August 30th (10h30 am-12h30 pm / 1h30 pm-6h pm), you are welcome on the archaeological site by two young guides who will bring you, if you wish, on a free guided tour in French or in English. You will be immersed into the life of our ancestors at the pinnacle of the roman empire on this atypical and exceptional site.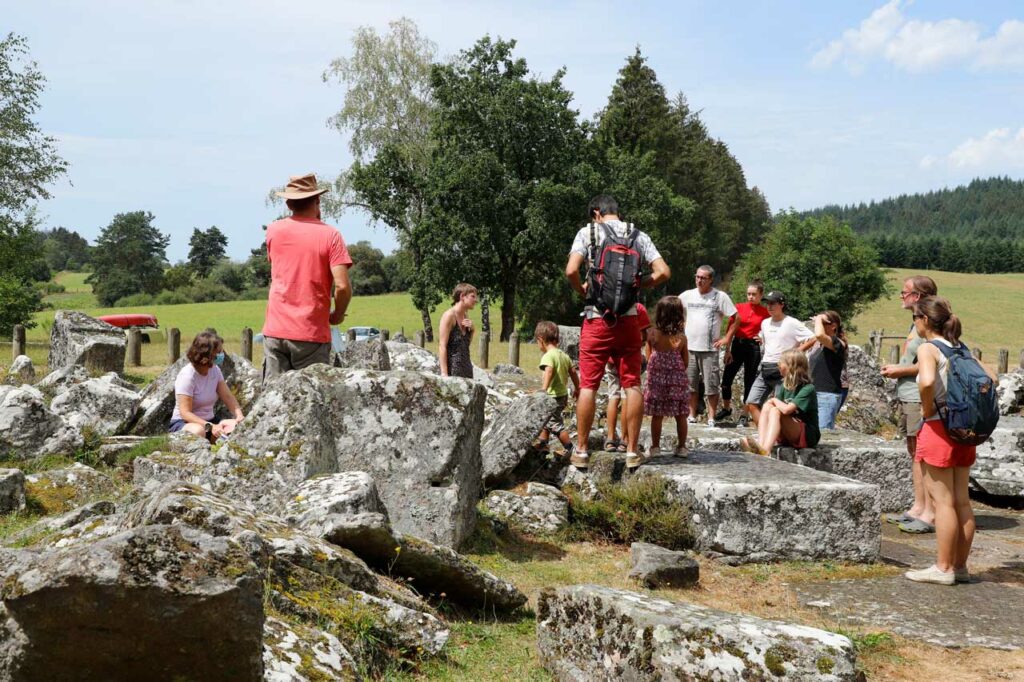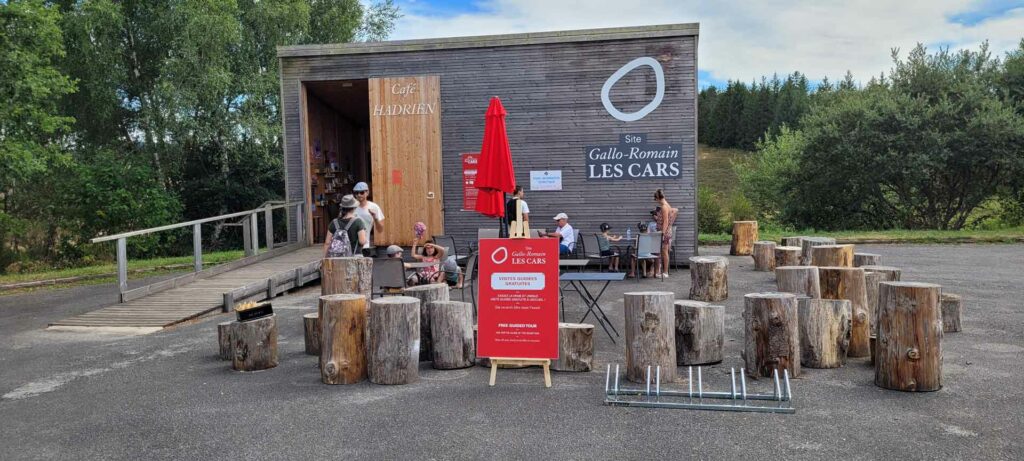 An outodoor café, terrace, and a reconstruction model of the monuments and villa
In the reception room open in summer, you can discover a model which offers a hypothesis of reconstruction of the site. Also in this room, a small shop showcases local products. You can enjoy a coffee on the terrace with a splendid view of the wild landscapes of Haute-Corrèze. You will alos find further information on hiking and other sites to discover in the surroundings.
Throughout the summer, the Cars site is the scene of shows for all audiences: concerts-aperitifs and Stroll with a storyteller.
Check out the program!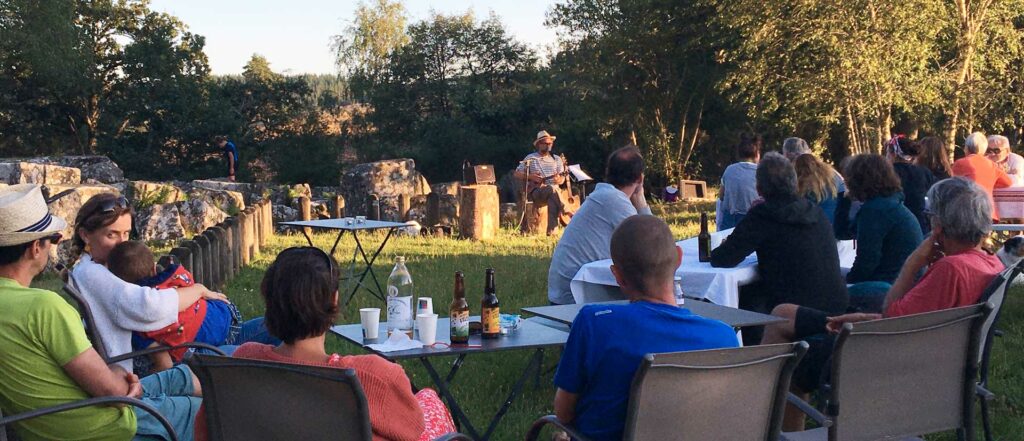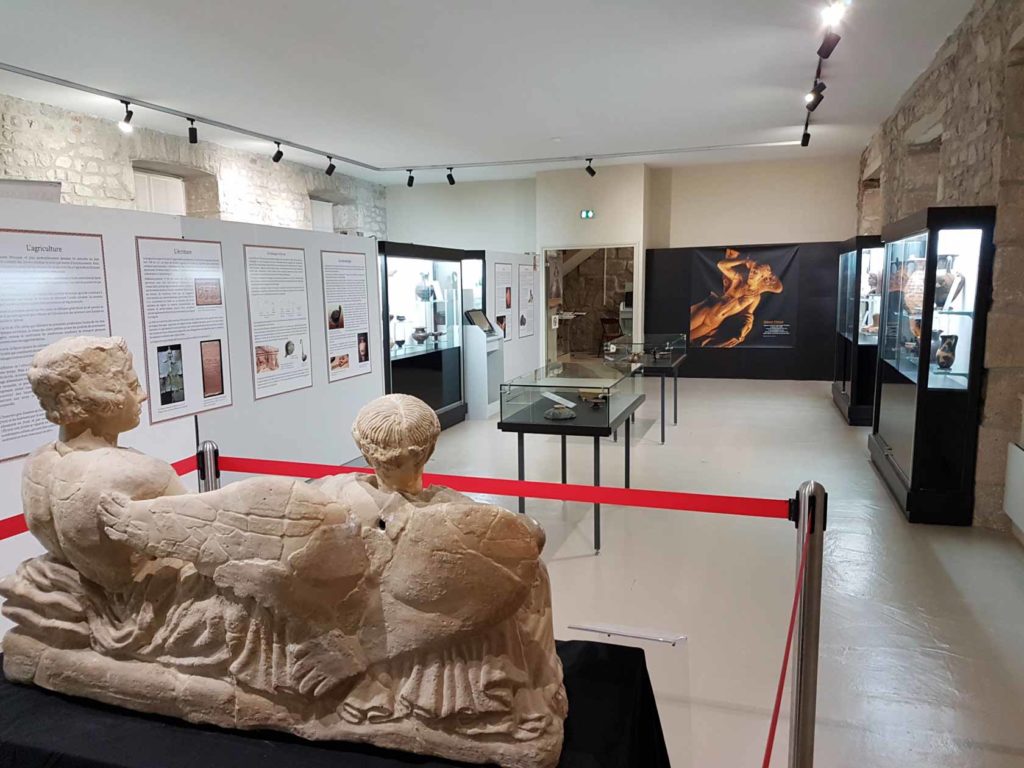 The Marius Vazeilles Museum
The archaelogical and heritage museum Marius Vazeilles is an history museum located in one of the wings of the Saint-André de Meymac abbey. Among its collections, lots of artefacts have been unearthed at the Les Cars site (urns, weapons, coins).